Meet Our Management Team
We invite you to take a moment to meet some of the key staff at RRU Research. Each member of our team brings unique talents. Our project managers and recruiters are eager to partner with you to make your next project a success.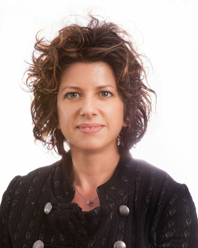 MARYANNE LIVIA
President & Co-Owner
As President of RRU, Maryanne's first and foremost objective is to get a clear understanding of the client's needs and goals and then execute those goals precisely. She understands the challenges businesses face, as well as how those challenges foster change. She regularly meets with clients to better understand and assess their needs as projects evolve.
After a number of years and a successful career in the financial industry, Maryanne joined the family business in 1999. Working closely with Connie Livia, her mother and company founder, Maryanne not only learned the business but sought to improve on it. Now, with literally thousands of successful projects under her belt, Maryanne proudly continues the family's legacy and runs the business, alongside her brother Tom. Her client-first approach to growing and improving the business remain central to her management style and offer a great balance with her brother's business-oriented perspective.
When not working, Maryanne enjoys time on Long Island with her wife and two pups. She enjoys cooking, boating, kayaking, cycling and running.
---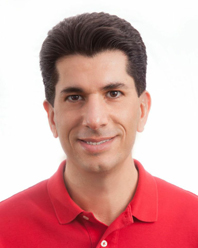 TOM LIVIA
CFO & Co-Owner
Tom officially joined the company in 2009. He and his sister Maryanne now proudly continue running the family business started by their mother in 1975. With a degree in economics and a 25 year history of business entrepreneurship, Tom offers a unique perspective that focuses on relating research back to business objectives, and how that research can best be obtained.
On a personal note, Tom is happily married and is the proud father of 4 children, 2 dogs and a cat!
---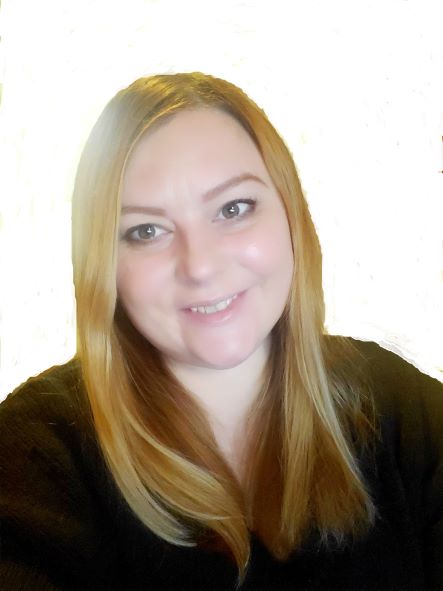 Agata Agosto
Manager of Administrative Services
Agata was born in Poland and immigrated to the USA with her family when she was 13 years old. She is now a proud New Yorker, having lived here for over 25 years.
To pursue her American dream she attended college and subsequently acquired a part time job as a recruiter with RRU to help her pay for her education.
She immediately fell in love with the entrepreneurial atmosphere of small business and with her co-workers who treated her like family. Over her 12 year career at RRU, Agata progressed from, recruiter, to data manager, and eventually into her current role where she handles all day-to-day administrative responsibilities. Agata is a highly motivated, well organized individual who accepts challenges with a smile on her face.
She enjoys camping, hiking, or any activity that brings her closer to nature. She is also a big lover of concerts, traveling and reading a good detective/mystery book.
Agata is happily married to her husband Anthony and they are proud dog parents to a beagle named Lucky.
---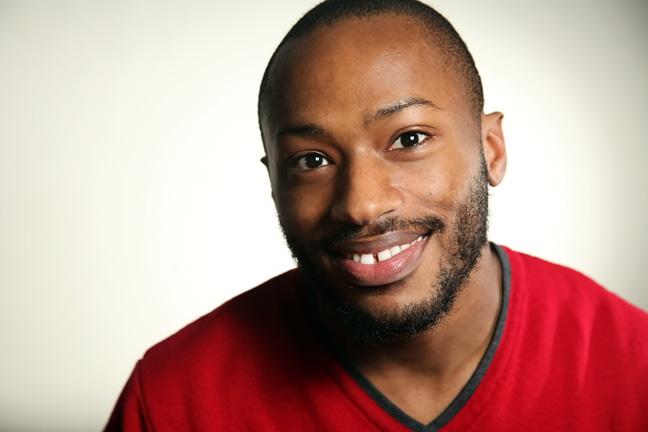 Malcolm Bish
Project Manager
Malcolm fell into the world of market research in 2007 on a chance recommendation from a friend that he apply at RRU. Since then, his development, knowledge and love of the industry have grown steadily and incrementally.  Starting as a Research Associate and progressing step-by-step through a variety of roles, Malcolm now serves clients in his current role as Project Manager. He enjoys the excitement that comes with the collaboration process inherent to each new project and client. Malcolm sees each challenge as an opportunity to learn, become more broad-minded and improve his understanding of what makes the human mind tick. With market research satisfying his innate interest in psychology, Malcolm also avidly pursues his other passions which include creative writing, physical fitness and massage therapy.
---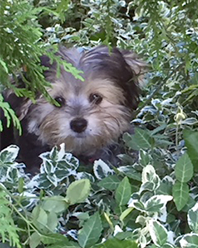 LORETTA CASTORINI
Chief Happiness Officer
As company CHO Loretta  brings happiness to clients and employees alike. She is our goodwill ambassador moving room to room to spread good wishes and love. Always willing to roll on her back and receive a belly rub, she is the quintessential team player and people puppy.
Born in Brooklyn, Loretta now enjoys her new home on Long Island with her moms and brother Charlie. Her favorite movie is Moonstruck. And her hobbies include burying and retrieving bones in her backyard, playing in the snow and barking at the Mail Delivery Person!